I love the Hollywood Riviera section of Torrance.

I have lived here since I was a little kid. My father moved us down here in 1956 from Mar Vista. Since he worked in Culver City he turned himself in to a Commuter! In the 50's everybody lived close to work. You had to be crazy to move 13 miles away, but he did and I thank him evry day that he and my Mother made that decision.
Today the area is more popular than ever. Twice, I moved, once to Rancho Palos Verdes and the next time to Rolling Hills Estates. Both times I moved back to Hollywood Riviera. Where else can you live, have your kids go to Torrance Schools and walk to the beach and Riviera Village restaurants?
If you are looking for a home or planning on selling yours please call me. You do have a choice of agents but nobody has lived here as long as I have. Put my experience to use for yourselves. Twenty six years of experience and over a hundred sales (but who is counting?)...
310 346-0391 or check out http://HollywoodRivieraRealEstate.com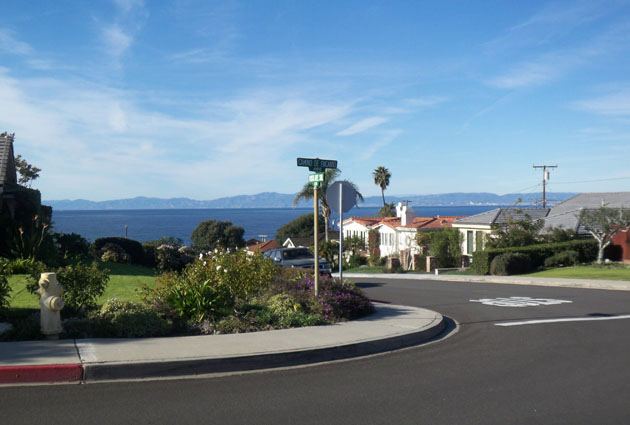 view from our front yard...